Headteacher update
Statement from The Governing Body
Tuesday 17th December 2019
The Governing Body are pleased to confirm the appointment of Mr Dean Curtis to the post of Head teacher at St Julian's School. Mr Curtis is looking forward to commencing work at St Julian's School immediately after the Easter break as determined by existing contractual obligations to his current school. However, their Governing Body has very kindly agreed to release Mr Curtis from the spring half term so that he can work with our school one day a week in order to get to know students, staff, parents and governors in preparation for his new role.
In the meantime, Mr Julian Doroszczuk will continue as Acting Headteacher and continue to move the school forward until Mr Curtis comes into post. We are very grateful and would like to thank Mr Doroszczuk for all the hard work he has undertaken so far ensuring the school has progressed and continues to move forward.
The Governing Body
St Julian's School
The Revised School Leadership Team
Please follow the link to the revised Senior Leadership Team and new staffing list.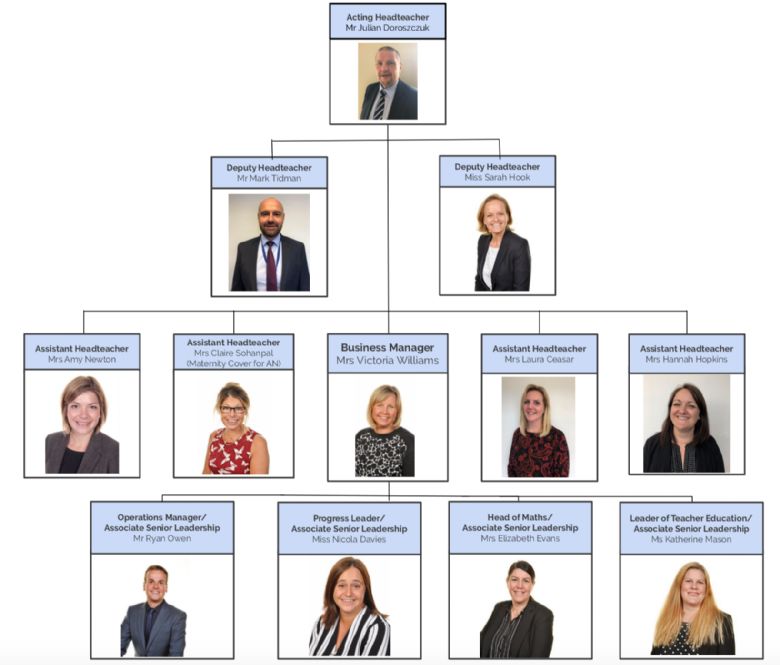 Statement from the Local Authority
Friday 30th August 2019
Rhys Evans has decided to leave St Julian's School to take up a leadership role post within another Local Authority. Governors wish him the very best for the future and thank for him for his dedicated service to St Julian's School for the last 13 years.
From September 2nd 2019, Julian Doroszczuk will join the school as Acting Headteacher. Mark Tidman will also provide support as Interim Deputy Headteacher. Both have been successful leaders and look forward to working with pupils, staff, governors and the St Julian's community.