Eid al-fitr with maindee primary
On Tuesday 11th June, three of our Year 8 students arranged a visit to their old primary school, Maindee Primary, to celebrate their Eid Celebration Day with the young students.
Eid al-Fitr, also called the "Festival of Breaking the Fast", is a religious holiday celebrated by Muslims worldwide that marks the end of Ramadan, the Islamic holy month of fasting.
Fatma, Yaren and Selvi had the lovely opportunity to immerse themselves in the religious celebrations by participating in the entertainment with the primary school. The past pupils were able to share their culture, heritage and traditions with the students, which also included cooking food together as a community and taking part in a musical performance.
Thank you to Maindee Primary School for welcoming the girls and sharing your Eid celebrations.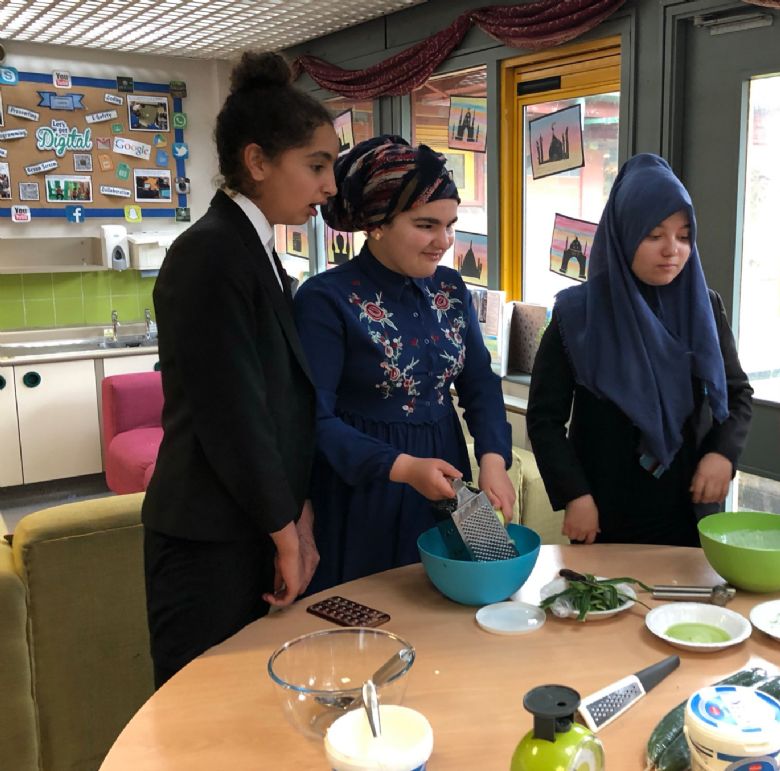 ​​​​