Return to School - COVID-19 Updates and Procedure Reminders
We are all excited to welcome our students back to school!
With their return, we must reiterate how important the following messages are to make sure that they all stay safe.
Please see below our updated procedure for COVID-19 ready for students returning from Monday 15th March.
KS3 & KS4 Arrangements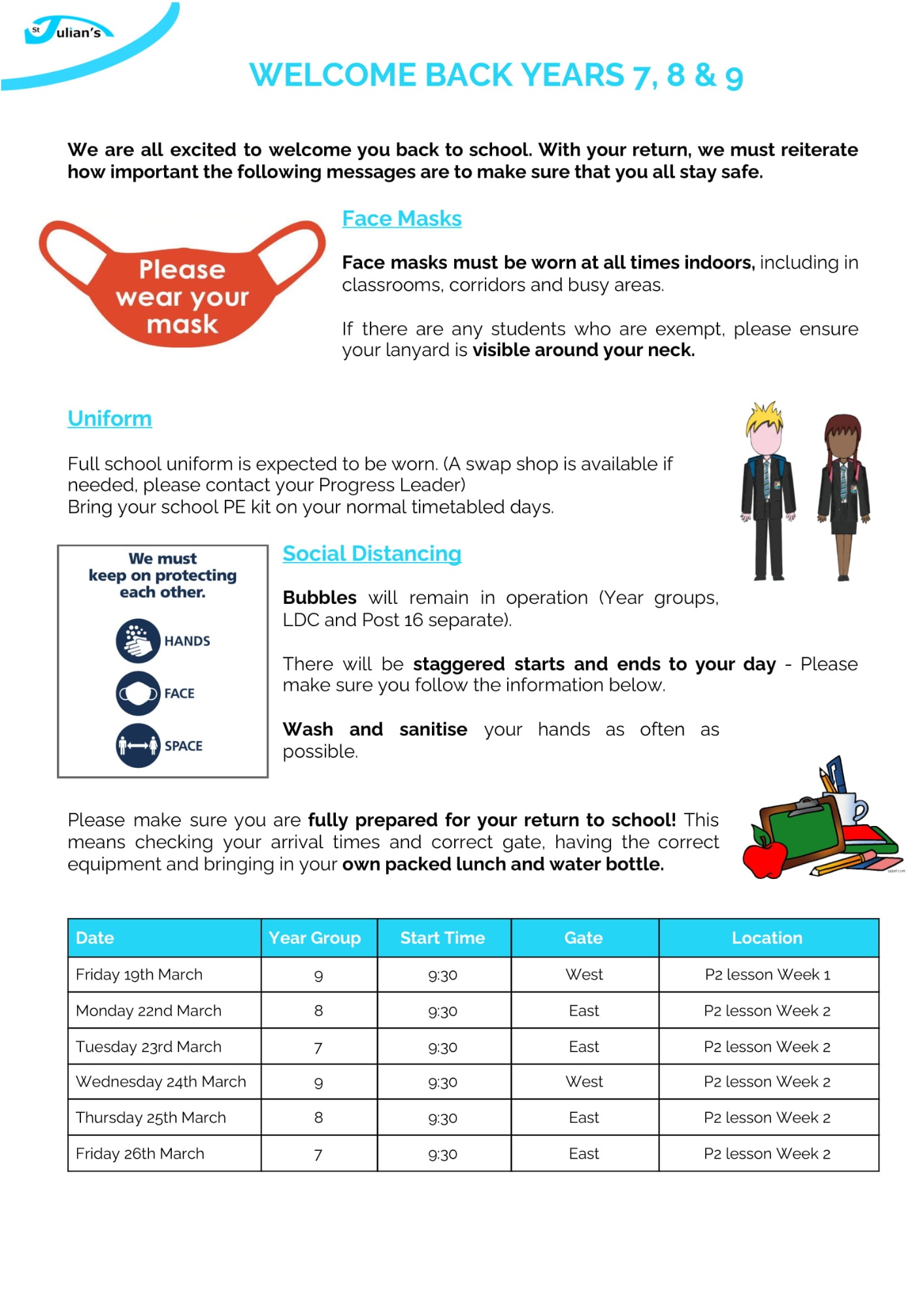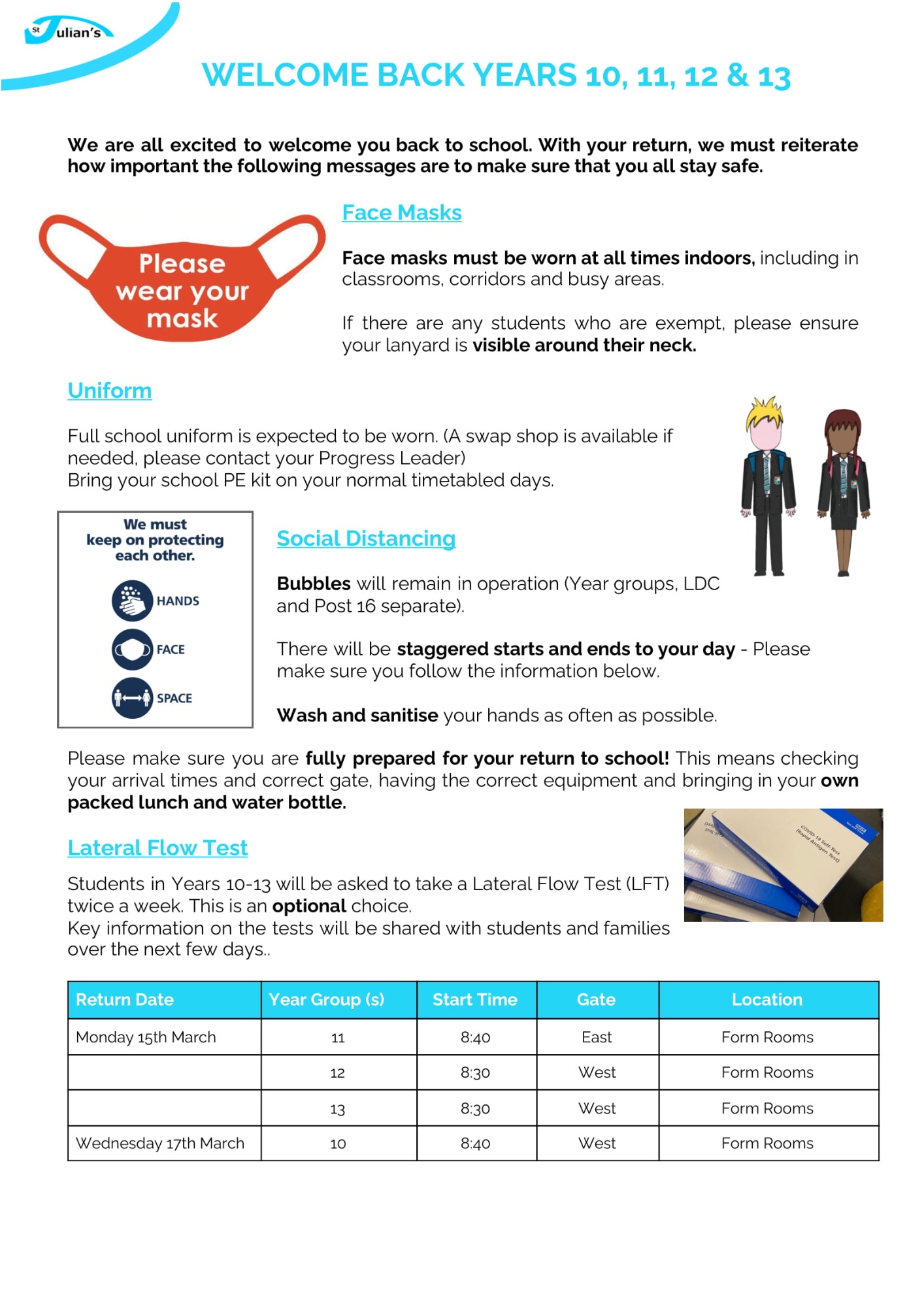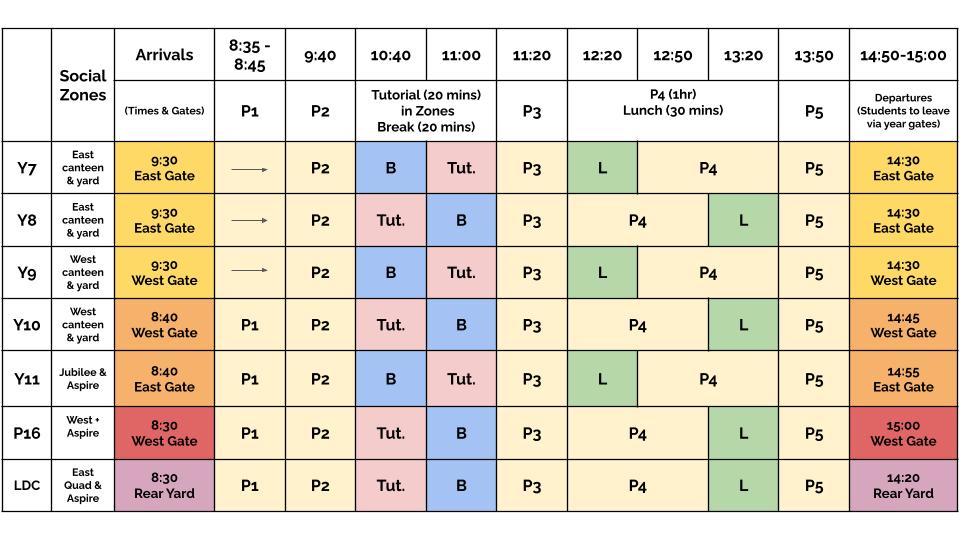 Reporting a Positive COVID-19 Case
As always, please can we remind everyone to continue to report any positive results with us immediately via our COVID19 email address - covid19@stjuliansschool.co.uk Please ensure that you report these cases if yourself or a member of your immediate family has tested positive.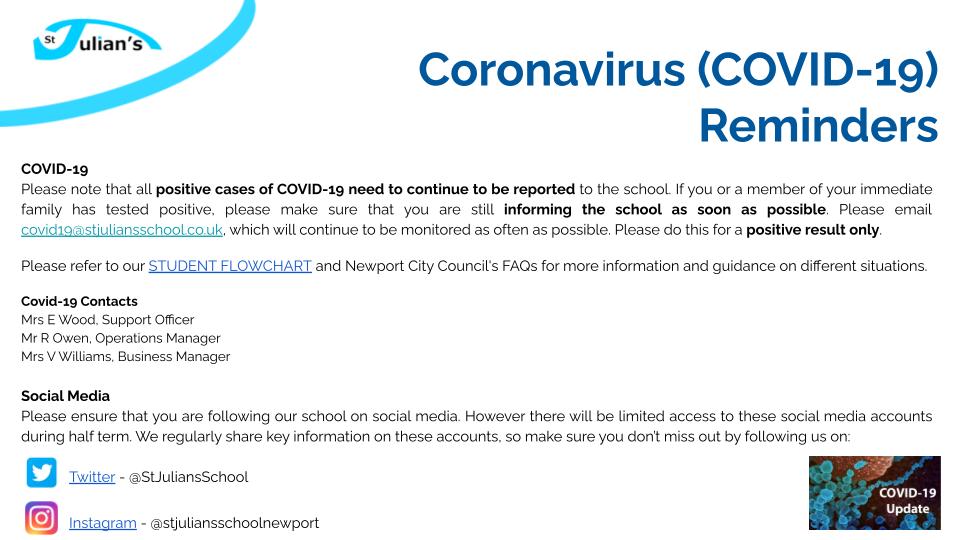 Stay Safe, Stay St Julian's
These are the signs that our students will come across as they return and get back into school life! To ensure that everyone stays safe, please can all students ensure that they follow our COVID-19 procedures when on the school site.