Year 11 and year 13 photographs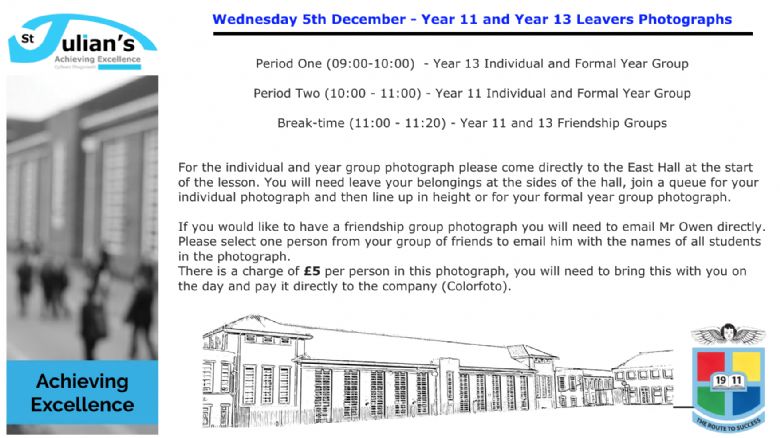 Wednesday 5th December - Year 11 and Year 13 Leavers Photographs
Period One (09:00-10:00) - Year 13 Individual and Formal Year Group
Period Two (10:00 - 11:00) - Year 11 Individual and Formal Year Group
Break-time (11:00 - 11:20) - Year 11 and 13 Friendship Groups
For the individual and year group photograph please come directly to the East Hall at the start of the lesson. You will need leave your belongings at the sides of the hall, join a queue for your individual photograph and then line up in height or for your formal year group photograph.
If you would like to have a friendship group photograph you will need to email Mr Owen directly. Please select one person from your group of friends to email him with the names of all students in the photograph.
There is a charge of £5 per person in this photograph, you will need to bring this with you on the day and pay it directly to the company (Colorfoto).
Please enter some content for your news story here.