Gwent Public Service Board - Wellbeing Survey
Public bodies in Gwent are beginning to look at what services and facilities will be needed in the future to meet the aspirations of our communities, and we need you to get involved.
We'd like to hear your views and experiences about a range of things which affect you – and your family, friends, work, and community.
If you live in Newport or anywhere in Gwent, please help us to understand what's good about your community and how you see it developing in the future.
Please scan the QR code below to complete the survey online or follow the link: online survey.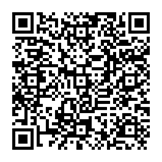 It should only take a few minutes to complete.
The survey closes on Thursday 30 September.
Gwent PSB have new social media channels – please follow @gwentpsb on Twitter, Facebook, and Instagram for more information. You are also welcome to encourage family and friends to take part.
Thank you for taking the time to help us with this important exercise,
Newport City Council