St Julian's Success in the Welsh Schools Trampoline Championship
St Julian's School gave a fantastic performance this weekend at the Welsh Schools Trampoline Championship. Evie McLoughlin, Millie Forrest, Evie Forrest, Eleri Davies, Caitlin Murray, Matilda Underwood, Chelsea Lewis, Katie Francis-Teague and Olivia Holloway all travelled to the Sport Wales National Centre in Cardiff to compete against the best schools in the region.
Years 7/8 did particularly well with Evie Mcloughlin in 1st, Millie Forrest in 2nd, Eleri Davies in 3rd, Olivia Holloway in 5th and Evie Forrest in 6th. Well done!
Evie Mcloughlin has done herself and the school very proud by taking 1st in the year 7-8 category!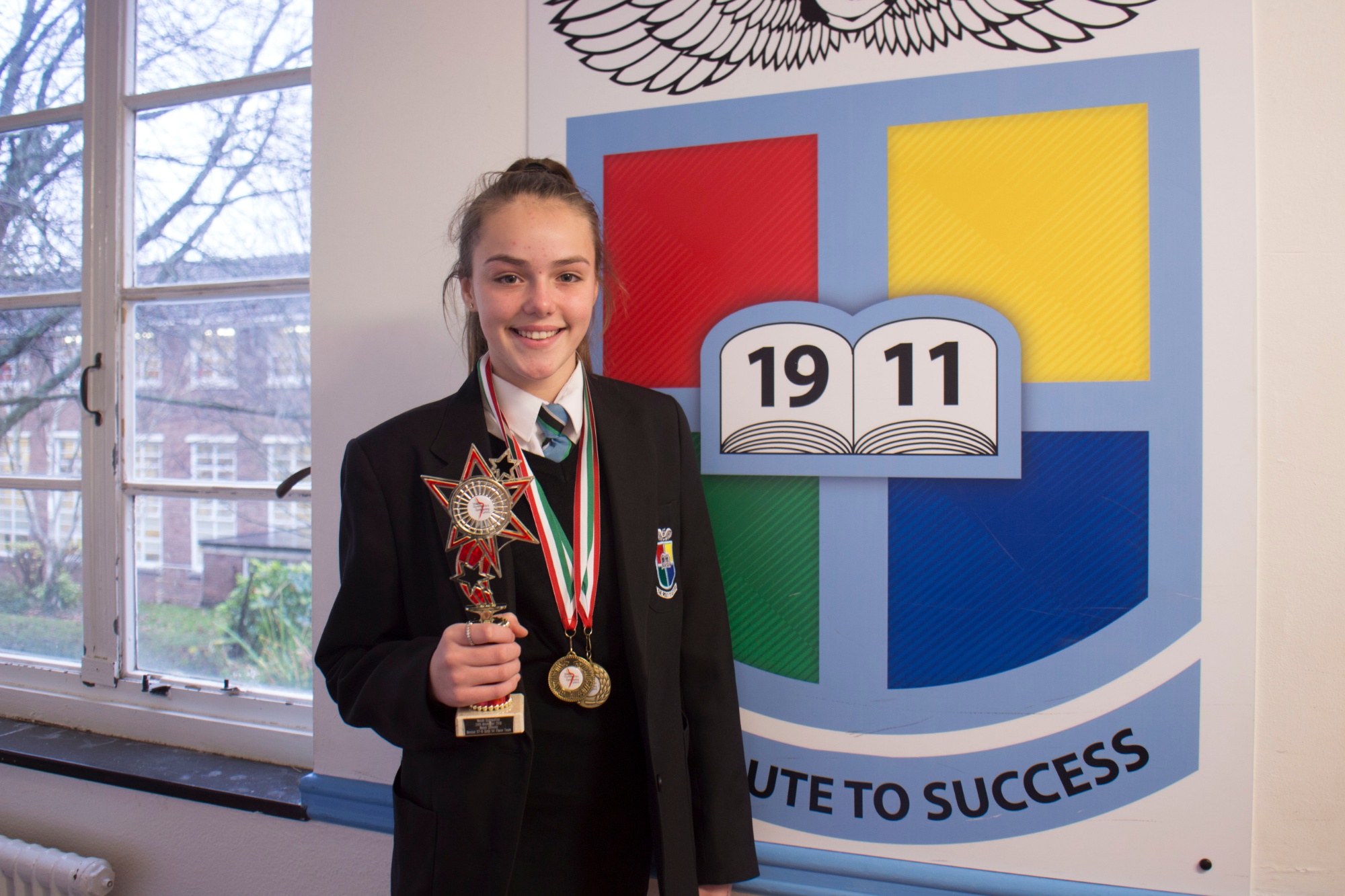 Evie started dancing from as early as age 3 and took up gymnastics not long after. "Mum said I was really good and flexible" she mentioned. By the age of 10, she was a part of Ballet Cymru. It wasn't until age 11 when she decided to try trampolining after seeing an advertisement. Little did she know, she was a natural! "Competing for the very first time in trampolining individuals, I took 1st place against a large number of experienced trampolinists across Wales"
"I felt really pressured, I didn't feel like I was ready" … "I am very proud of myself and I should believe in myself more! I feel like I can take on bigger challenges". When asked about goals for the future, Evie said "I want to represent team GB in the Olympics!"
We are proud of all of our girls and are looking forward to the British School Trampoline Championships, we'll be rooting for you.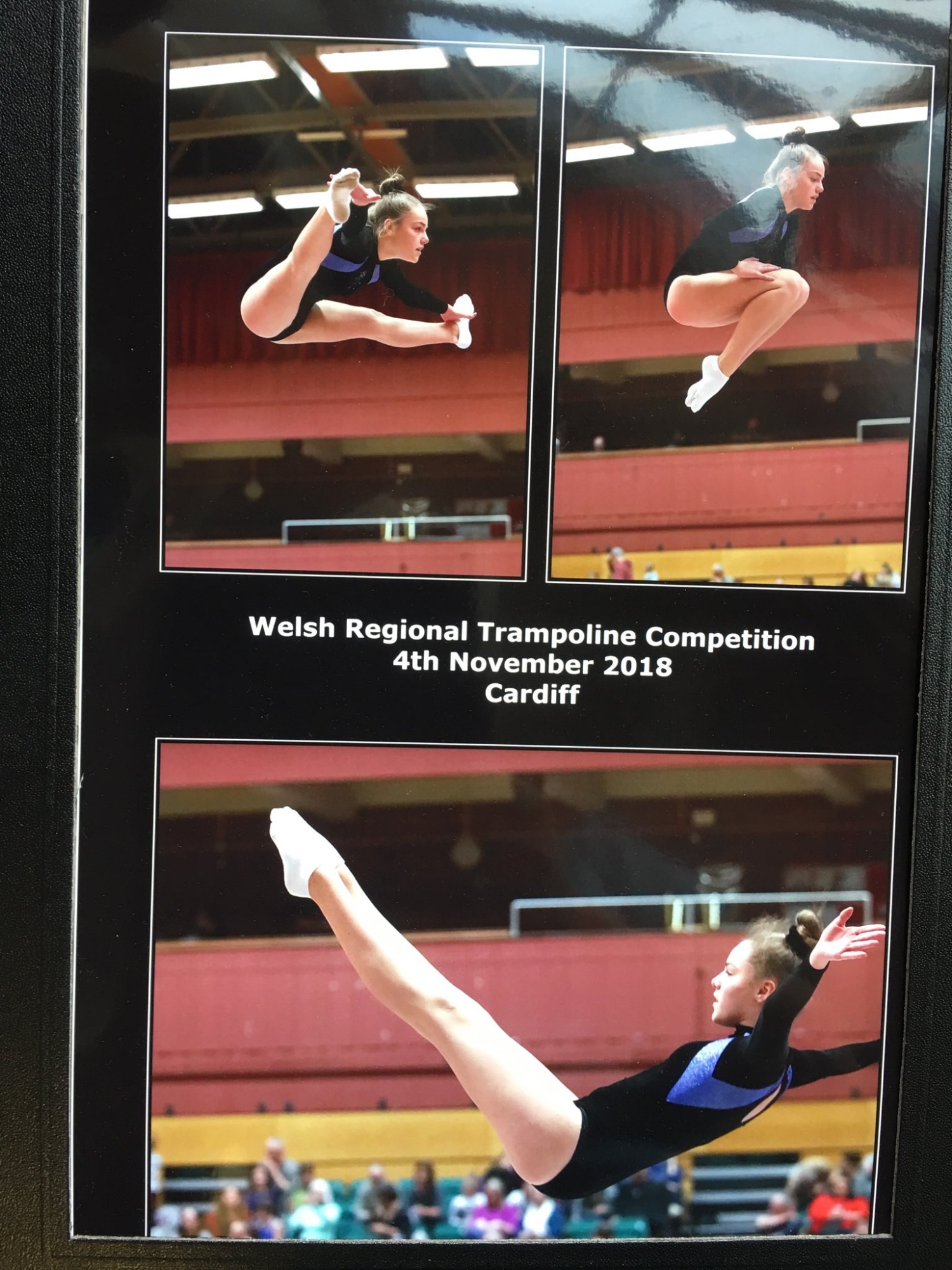 Special thanks to year 13 student Joseph Barnes for interviewing/photographing for his article.