About Us
St Julian's is a thriving, popular and oversubscribed 11-18 secondary school situated in Newport, South Wales with a population of just over 1500 students. Situated between the centre of Newport and more rural areas of the city, our catchment brings together students from many different communities: a diversity we are exceptionally proud of. Being founded in 1911, St Julian's has recently celebrated it's 110th anniversary.
The majority of our students come from four primary schools – Glan Usk, St Julian's, Eveswell and Maindee Primary Schools. A substantial number also transfer from about ten other primary schools from across the city.
Being an 11 - 18 school, students of all ages receive a purposeful and progressive education as well as a broad extracurricular experience. We aim for all students to leave St Julian's with their best qualifications, an appropriate pathway and to be equipped for life in the wider world too.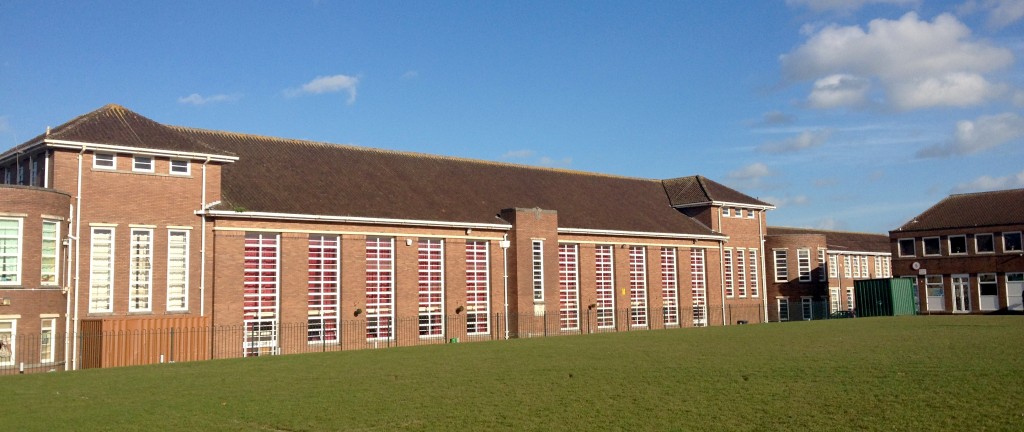 THE SCHOOL AND ITS LOCATION
The main school building, which was opened in 1941, has undergone extensive internal refurbishment and is well maintained throughout. Whilst the main building houses most of our subject departments, canteen facilities, sports gyms and assembly hall, there are two additional buildings – the Jubilee Building and Technology Block, where our languages, IT, technology and support departments are all based. Once two separate schools: boys and girls grammars, today St Julian's is a truly mixed comprehensive school.
An integral part of the school is the Learning Development Centre (LDC). This Additional Learning Needs resources base supports 60 students drawn from the whole of Newport. Along with all our students, the LDC makes a very positive contribution to the school's inclusive ethos.
The school works very closely with its Local Authority, Newport City Council, and many other partners in a wide variety of sectors. Newport secondary schools collaborate effectively and, along with the FE college, Coleg Gwent, provide a strong provision for our Post 16 students.
St Julian's School is a school which endeavours to constantly improve. We are confident that, whilst celebrating a rich history, we also look forward to a bright future.