Exam Timetables
Year 10 Exam Timetable
The Year 10 examinations will be taking place from Monday 9th March - Tuesday 17th March 2020.
For any additional support, please see the useful revision links below or talk to your teacher for any help.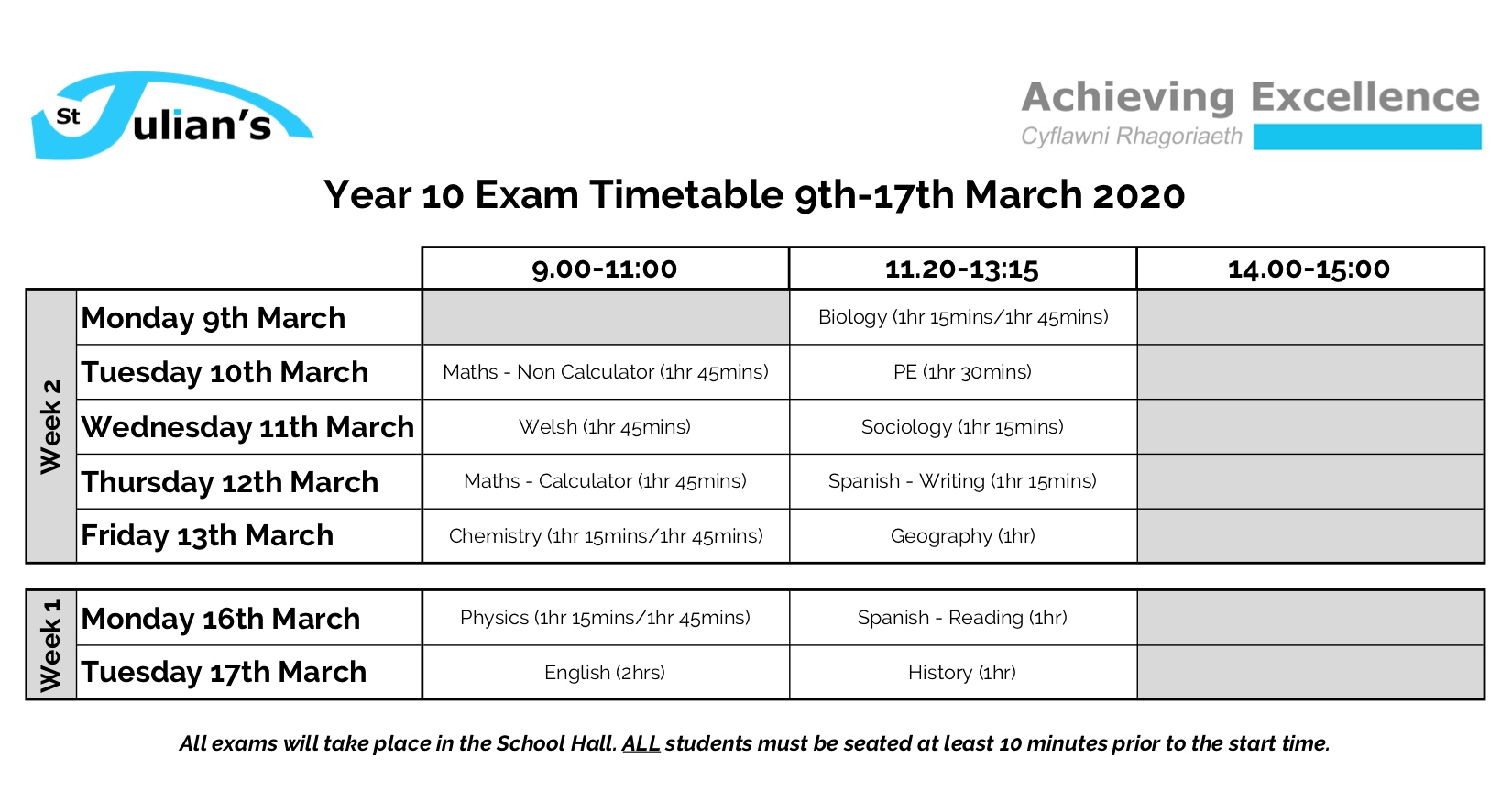 Useful GCSE and Post 16 Revision Sites:
Gojimo - Also available as a free revision app for GCSE and A-Level students
A-Level GCSE
Don't forget to see our Year 11 Intervention and Revision sessions, or ask teachers for any additional support.