School Day
In total, students have timetabled lessons for 25 hours per week excluding registration and assembly time. The school works a two week timetable: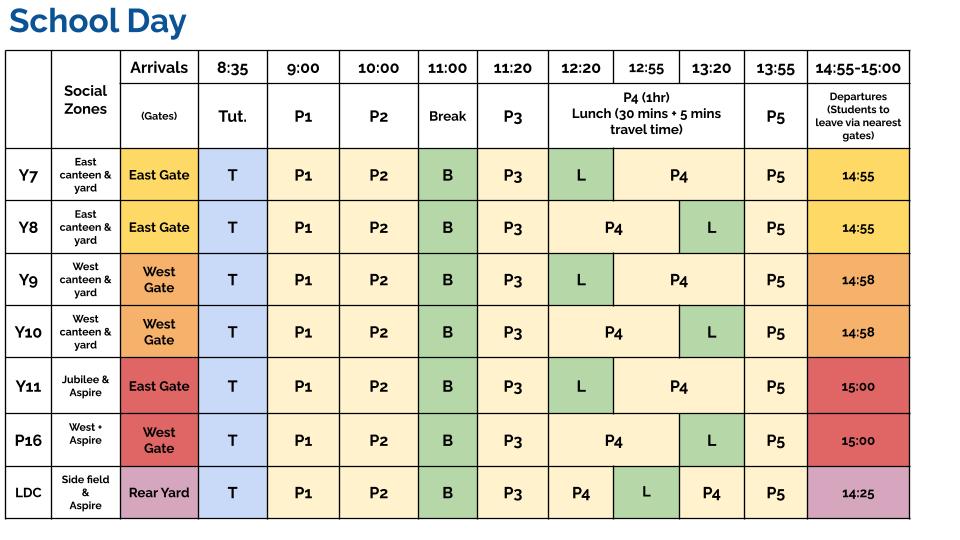 A KS5 (Years 12 & 13) are allowed to leave the school site during lunchtimes but only exit through the main gate.
Students usually have a choice of two canteens if they wish to purchase school lunches, however due to COVID-19, a canteen will now be allocated to a year group to use. The canteens and the Aspire Cafe provide snacks such as sandwiches, baguettes, bagels, jacket potatoes and pasta pots.
Students with packed lunches can also eat in the canteens / cafe or go to a designated hall where tables are set up for their use so they can socialise with friends.
After eating, students can use other facilities in the school such as the Learning Resource Centre or attend lunchtime clubs - See Extra Curricular