School Production 2022 - Annie 5th-7th of July 2022.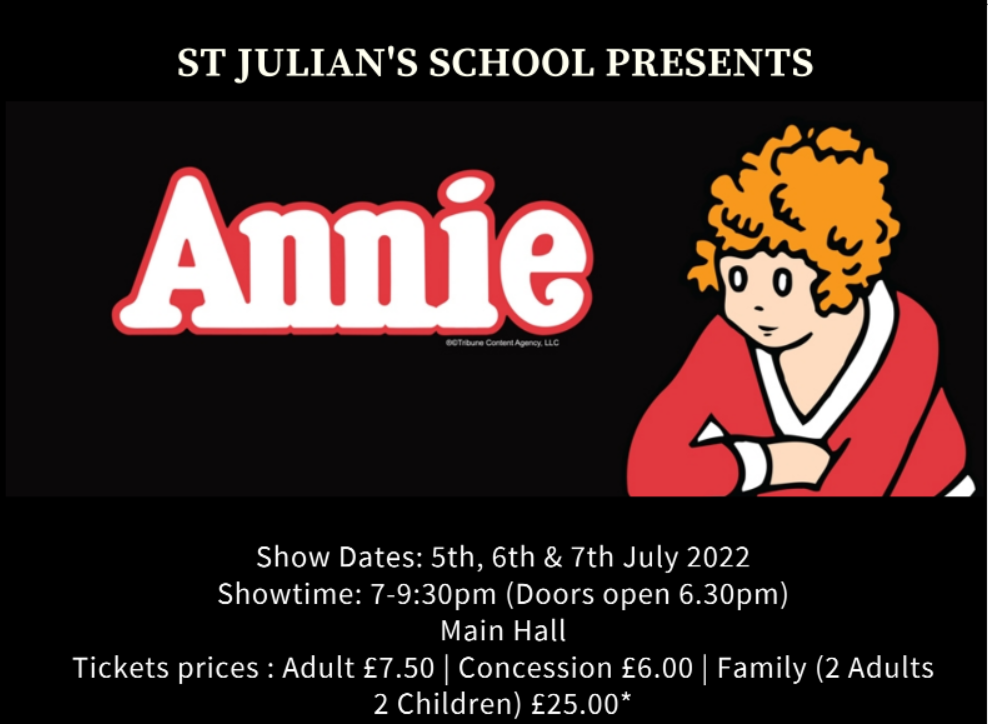 Rehearsals are underway for our whole school production of Annie!
The production will be running from 5th-7th of July 2022. Be sure to get your tickets early! Annie is coming to St Julian's School soon and it is not something to be missed!
Tickets can be bought online from Monday 25 April, via Ticket Source