Year 6 Transition 2022/23
Welcome to St Julian's School!
We are excited to welcome you to the St Julian's School community! These pages aim to give you all the information you need to help prepare you for starting at St Julian's School.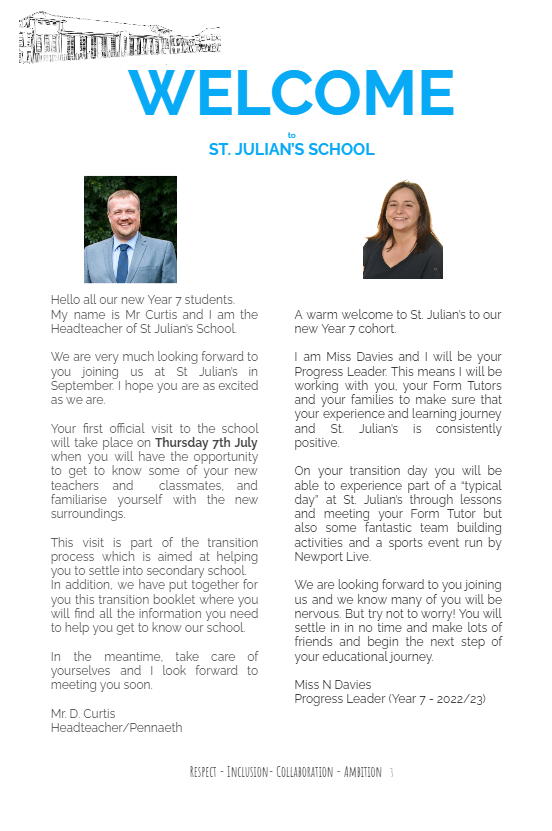 Y6 Transition 2022
There will be a Parental Engagement Evening at 17.00 on Wednesday 6th July for parents to attend to meet Miss Davies (Progress Leader), Year 7 Form Tutors as well as other key staff. The evening will be designed to share information and ensure that as parents, you are able to reassure the students about the following Transition Day.
The Y6 students are invited to attend a Transition Day at St. Julian's on Thursday 7th July. Students are to arrive at the school for 08.45 and make their way to the Main Hall. The day will be composed of team building activities and ice breakers within tutor groups, lessons with a sports event to end the day.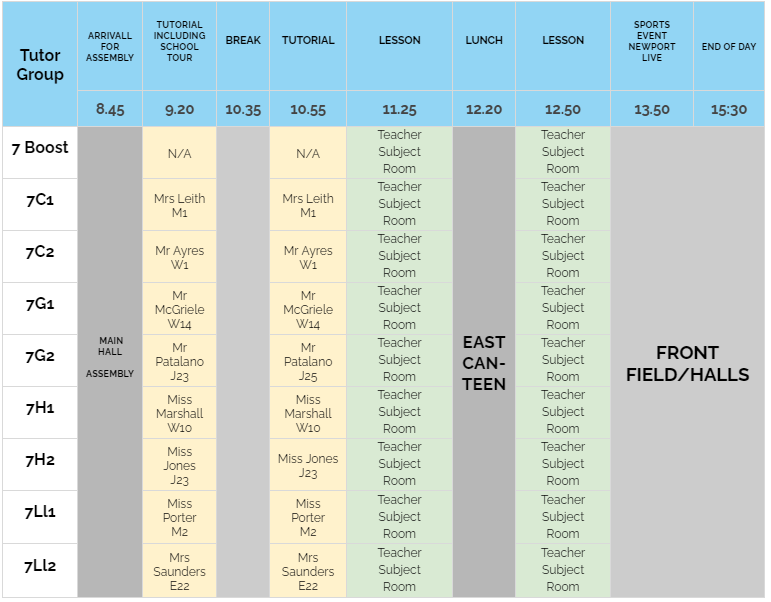 Attached below is our updated Transition Guide for 2022 (including the plan for the transition day.
If you have any further questions or queries, that have not been answered on these pages, please do not hesitate to contact us via info@stjuliansschool.co.uk